How effective is apple cider for dandruff? How can you use it to cure shedding of dead skin cells from your scalp? Read on to find out how it works, recipes on how to use it, oils and other natural remedies to combine with acv, spray and reviews
How is Apple Cider Vinegar Good for Dandruff?
Dandruff is a common problem that may people suffer from and there are many causes for the flaky and itchy skin that can bother your scalp on a daily basis.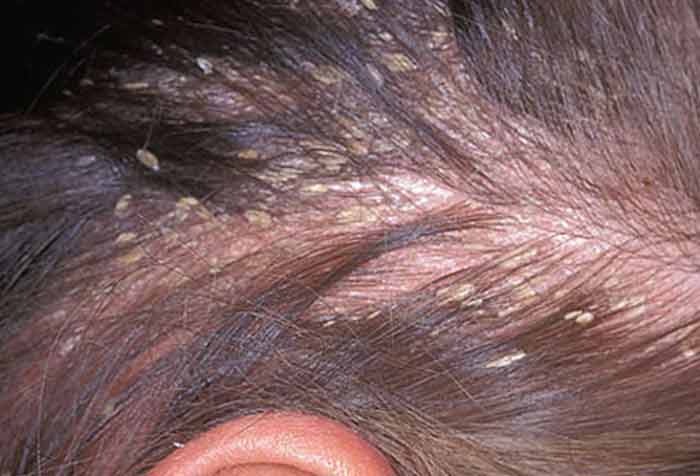 It is caused by a fungus called Malassezia which is normally present on your scalp. Also, various reasons like pollution, improper hygiene and hormonal changes makes the fungus produce a bi-product called oleic acid.
The acid triggers excess skin cells shedding on which the fungus feeds on to live.The end products released by the fungus lead to itching and dryness. Using apple cider vinegar can help in alleviating your dandruff symptoms and problems without using costly chemicals on your scalp.
Recommended Reading
Apple cider vinegar is thiught to be effective in getting rid of dandruff because of the enzymes it contains which are very powerful and capable of killing both bacterial and fungal infections.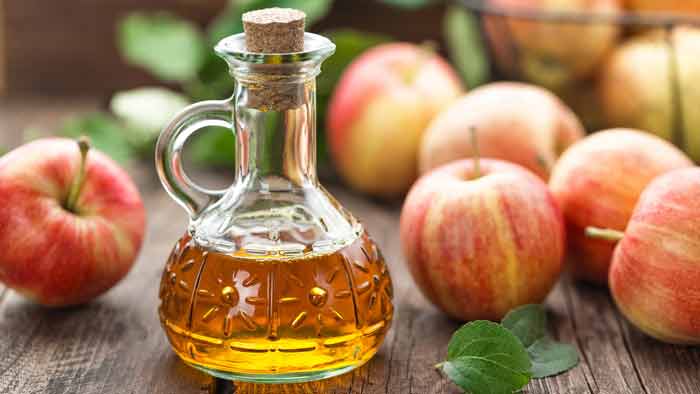 Properties and ingredients in apple cider vinegar making it good for dandruff treatment
Apple cider vinegar is rich in probiotic content which makes it a powerful antibacterial in nature. It helps in killing the fungus causing dandruff and helps in healing other scalp infections.
It also has anti-inflammatory properties that soothe the swelling and irritation caused by dandruff infections. The acetic acid in apple cider vinegar has antimicrobial properties which help in killing bacteria and fungus which are the main causes of dandruff and loss of hair. It also reduces the inflammation of the scalp.
Apple cider vinegar helps in restoring the moisture level, the acidic levels in it helps to maintain the PH balance of your scalp and remove build up at the same time without stripping the hair of its natural oils. By restoring the natural PH level of your scalp, your scalp will no longer be ideal environment for fungus, bacteria or yeast that cause dandruff.
As discussed earlier, apple cider vinegar contains enzymes which open the clogged pores to make your scalp healthy and also help in preventing the scalp infections like dandruff. This process, in turn, makes your scalp healthy and keeps dandruff problems at  bay.
Apple cider vinegar is free from chemicals. So, when you use it regularly it will not cause any damage to the scalp and at the same time it will help to cure the dandruff issue effectively.
Apple cider vinegar also acts as a mild conditioner which helps to reduce itchiness and flaking of the scalp. It also helps to add shine and volume to your hair.
Bottom line, apple cider vinegar can kill bacteria and/or prevent them from multiplying and reaching harmful levels therefore making it an effective remedy for dandruff treatment.
How to use Apple Cider Vinegar for Dandruff Treatment- Recipes
Apple cider vinegar can be used alone, or it can be used with other natural and traditional remedies to treat dandruff fully and effectively. Administration of apple cider vinegar depends on the individual using it and the severity of the dandruff symptoms.
ACV for mild dandruff treatment

Wash your hair. Do not use a heavy shampoo and conditioner, try to use a citrus based or a tea tree oil based product that does not strip your scalp of essential oils.
Apply a 1 to 1 mixture of vinegar and water to your wet hair. You should pour it slowly over your head making sure that you avoid your eyes and make sure you massage your scalp with the mixture using your hands.
Leave the water and vinegar mixture on your scalp for a few minutes. You should give the wash some time to get into your scalp even though, there will be a strong smell of vinegar when you apply the wash try to ignore it as it will wash out.
Rinse your hair thoroughly. You can shampoo and condition your hair again or you can simply rinse your hair with warm water.However, if you just rinse your hair with water, you may not get all of the vinegar smell.
Repeat the vinegar wash daily until the dandruff disappears. It may take a few days for the dandruff to noticeably decrease but you should keep doing this routine in order to improve the health of your scalp.
For moderate dandruff, or dandruff that occurs few times a week or more,  apply a cup of apple cider vinegar to your daily shampoo and mixing the mixture together for daily use.
For severe dandruff,  massage ACV directly into your scalp and letting it sit for around 20 minutes then  thoroughly rinse you hair every other day of the week until the symptoms disappear to help in treating the fungus that makes the skin to burn unsteadily and scale.
Using other Natural Remedies and Apple Cider Vinegar for Dandruff Cure
Apple cider vinegar and tea tree oil
Tea tree oil works much like apple cider vinegar by helping to reduce or even eliminate the bacteria and fungus that makes dandruff severe. Tea tree oil can alsoencourage hair growth by helping to unclog hair follicles while nourishing the roots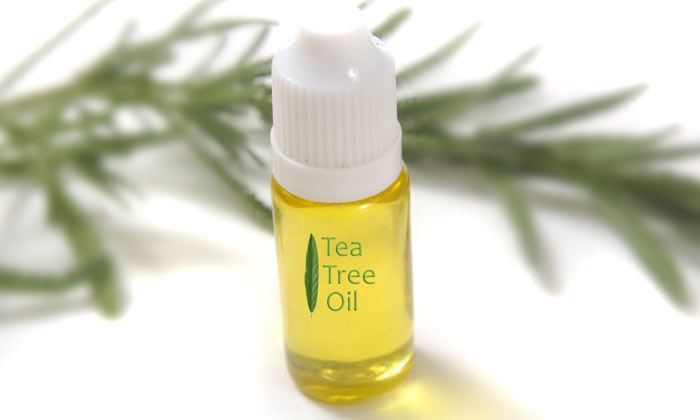 Ingredients
Raw, unfiltered apple cider vinegar-½ cup
½ cup of water
5-10 drops of tea tree oil
Cotton ball
Method
Take all the ingredients in a medium-sized bowl and mix together.
Soak a cotton ball in this apple cider vinegar mix and apply it on the scalp.
Cover all the portion of the scalp and massage it for few minutes.
Leave it for 30 minutes and then rinse with warm water and then shampoo your hair.
If your dandruff is severe then use this remedy in every alternate day and once your dandruff disappears, use this remedy once in a week to prevent its reoccurrence.
Apple cider vinegar and honey
Apple cider vinegar, honey provides an effective cure for dandruff and when you combine it with apple cider vinegar, it works even better.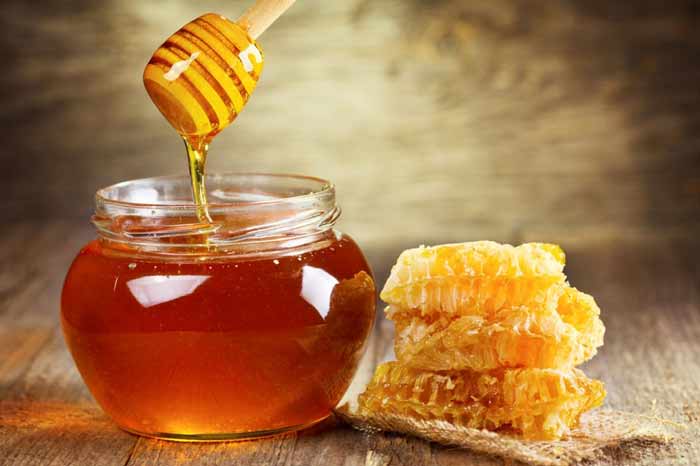 Including minerals like iron, magnesium, potassium, calcium, manganese and vitamins like A, C, D, E honey contributes a lot in the elimination  of dandruff. Apart from that, its use helps the hair to retain its moisture.
Ingredients
½ cup of warm water
⅓ cup of apple cider vinegar
Raw honey
A plastic spray bottle
A shower cap
Method
Mix together all the ingredients thoroughly
Pour the mixture into the spray bottle.
Make four partitions of your hair and spray the solution on your scalp as well as on your hair.
Cover your head and the hair with a shower cap.
Leave it for 15 minutes and then shampoo your hair.
Use this home remedy once in a week to get rid of dandruff fast.
Other ways to use apple cider vinegar for dandruff
Use of essential oils mixed with diluted apple cider vinegar
Make a mixture by combining one part of warm water and two parts of apple cider vinegar.
Add a few drops of lemon grass, lavender, rosemary or another scalp-friendly essential oil to the solution and mix it thoroughly.
Use a shampoo with a mild PH to wash your hair first and then apply the mixture on your hair.
Leave it on until the mixture dries off completely. Massage your scalp for better results.
Rinse it off with water and repeat the process at least once a week.
Apple cider vinegar and yogurt
Yogurt contains proteins and vitamin B5 which are both essential for your hair and scalp health. It also contains antibacterial properties which reduce the irritation caused by dandruff.
Combine ½ a cup of yogurt and 1 teaspoon of apple cider vinegar.
Wash your hair with shampoo and water.
Apply the mixture on your scalp while it is still wet.
Massage it gently for a few minutes.
Leave it on for 15 minutes and rinse it off with water.
Repeat this process once in a week until you achieve your results.
Note: Sweetened and flavored yogurt can irritate and worsen your scalp condition. Therefore you should make sure that you use only plain yogurt.
Apple cider vinegar and baking soda
Baking soda exfoliates dead skin cells and impurities that accumulate on your scalp. It also balances the PH level of your scalp which creates inhospitable environment for fungus growth.
Combine enough amounts of apple cider vinegar and baking soda to make a paste.
You gently massage the mixture on the scalp.
After few minutes, rinse off with cool water.
Repeat the process twice a week.
Apple cider vinegar and peppermint
Peppermint contains anti-inflammatory and antiseptic properties which help in reducing itchiness caused by dandruff.
Add 1 cup of apple cider vinegar and 5 peppermint leaves into a cup of hot water.
Soak it for two hours.
Strain and pour the solution into a spray bottle.
Spray it on your scalp thoroughly.
Repeat this process daily.
Note: Alternatively, you can rinse your hair with the solution after shampooing.
Apple cider vinegar, rosemary and witch hazel
Rosemary is loaded with strong antifungal properties which help to treat dandruff effectively. On the other hand, witch hazel soothes the inflammation and itching caused by dandruff.
Combine 1 cup of apple cider vinegar, 1 tablespoon of rosemary oil, and a few drops of witch hazel in a bowl.
Rinse your scalp with warm water, and then pour the mixture over wet hair.
Massage your scalp for 3 minutes and then comb the hair.
Leave the application for 20-30 minutes and rinse with cool water.
Repeat the process once in a week.
Apple Cider Vinegar Dandruff Spray
If your scalp cannot tolerate the direct application of apple cider vinegar then you can try this process.
Mix equal amounts of apple cider vinegar and water.
Pour the solution in a spray bottle.
Spray it on your hair and scalp. While spraying, make sure to avoid your eyes and ears.
Wrap your hair in a towel and leave it for 30 minutes.
Remove the towel and rinse with water.
Repeat this twice in week.
Note: If you are trying apple cider vinegar for the first time, then add 1 teaspoon of apple cider vinegar into 2 cups of water and follow the remaining process. It is better to start with small amounts and gradually increase the quantity.
Apple Cider Vinegar for Dandruff Reviews
According to reviews apple cider vinegar is effective in treating dandruffs and gives you a cleaner healthy scalp due to the enzymes present in the vinegar.
It has been tried and tested by many individuals suffering from dandruff and scalp conditions and here are some other notable differences its users undergo:
Those suffering with oily flaky scalps have seen a great difference by incorporating apple cider vinegar in their hair care routine. It gets rid of the flakes on the scalp with consistent use.
The treatment has also been found to be easy to use and cheap.
Cons, Side Effects/Safety and Precautions
It has a strong odor
Apple cider vinegar side effects cause irritation to eyes, if it gets into eyes.
 applying vinegar can be time consuming process