Can bentonite clay detox baths and body wraps help you lose weight? How does method of shedding pounds work? Read on to find out more plus recipes with psyillium husk, reviews and testimonials.
Bentonite Clay Weight Loss-How does it work?
Bentonite clay helps in weight loss by keeping your stomach full for a long period as well as driving out toxins from the body and any other heavy metals. Gary Null, in his book Kiss Your Fat Goodbye, explains that, removal of toxins from the body aids in weight loss. [1]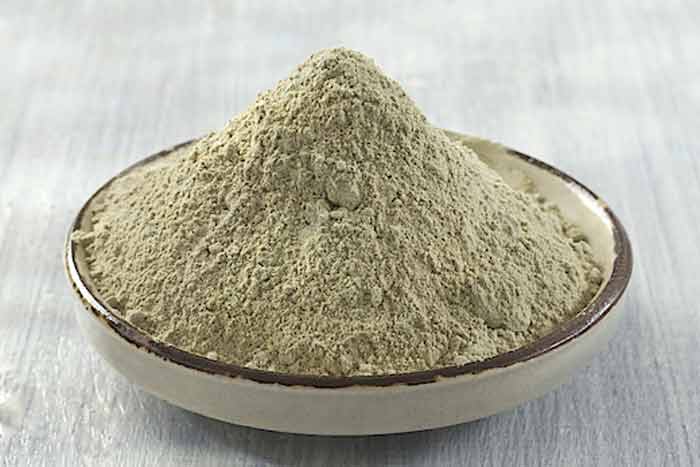 By making you fuller, bentonite clay leaves you with reduced appetite and with time, you realize that the amount of food you take is reduced.
The less food you take, the less the fats your body is likely to accumulate and as such the less your weight is likely to be. Remember, most foods you take have a certain level of fats and this is why cutting down on your appetite will be helpful for weight loss.
Additionally, by cleansing your body, clay creates a suitable environment for proper functioning of the body organs. When the body is free of toxins and other impurities, it concentrates on more crucial functions such as breaking down of fats, sugars and nutrients. In the end, you will have less fat that remain unbroken in your body causing unnecessary weight gains.
Shailene Woodley (an actress) in an interview with Daily Mail explained that, to her, clay was the best thing to drink for weight loss since in addition to maintaining the right body; it serves as a body cleanser. The actress praises clay for its ability to help you in losing weight and still leave you with a detoxified and cleansed body.
Bentonite Clay Bath Weight Loss
What is a clay bath?
A clay bath refers to bath that contains clay in it. In other words, when you add bentonite clay to your normal bath, you are said to have had a clay bath. Most people will stir bentonite clay into the water they use for their daily bath.
How Bentonite clay bath helps in weight loss
As mentioned above, bentonite clay generally aids in weight loss by first getting rid of toxins in your body. When you take a bath using water with bentonite clay stirred in it, you end up cleansing your body since this clay has the ability to pull out toxins from your skin. Getting rid of toxins is one way of getting rid of excess weight since the toxins contribute to your body weight.
When your skin is detoxified by this clay, it remains in good health. This way, the body diverts its attention to other functions like breaking of body fat. Remember, when you have unhealthy skin, your immunity will try to fight to get back to good state. However, a healthy skin gives your body 'more free time' and it is during this time that the body can break body fats and hence lead to weight loss.
To make the best clay bath, you are advised to fill your bath tub with warm water. You can then add a mixture of Bentonite clay and a small amount of water into the bath tub as you stir then take a bath; or, you can apply the mixture of Bentonite clay and warm water all over your body then get into the bath tub for cleaning it up.[2] ¾ to 1 cup of Bentonite clay will be enough.
Bentonite Clay and Psyllium Husk Weight Loss
Psyllium Husk
Psyllium is a laxative in form of a fiber. It is a form of fiber which is a prebiotic and is edible. It is used in most times with bentonite clay.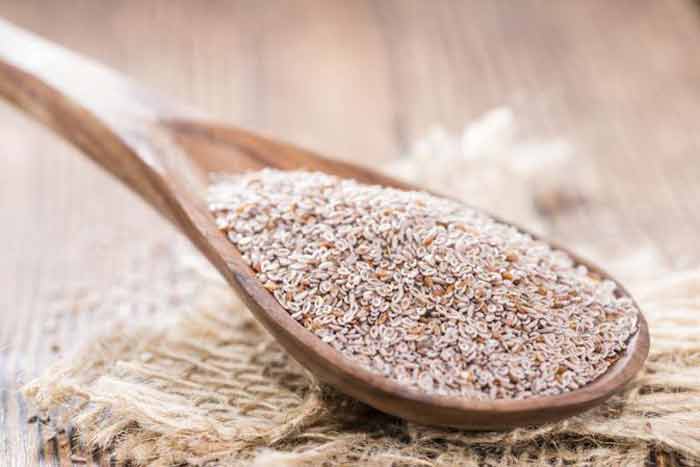 How it contributes to weight loss
From research, use of psyllium husk is a healthy way of lowering cholesterol level. When you consume psyllium husk, it forms a gel in your stomach which leaves you feeling fuller than usual. Consequently, you will take lower amounts of food and as such, you reduce unnecessary fat from your body.
A study done in 2006 and published in Appetite shows that, when taken before breakfast and also before lunch, psyllium husk leads to reduced hunger between meals.  Eating less reduces the chances of weight gain.
Another study in the same year published in Nutrition Journal revealed that, a group with type two diabetes who included 10.5 psyllium husk every day for 8 days had their body mass index reduced as compared to a different group which had its usual meals.
When used with bentonite clay, therefore, psyllium aids in weight loss by adding to the fullness that bentonite clay causes and that means your appetite is reduced even further. We can therefore refer the two as 'appetite killers'.
Psyllium Husk and bentonite clay for weight loss recipe
Ingredients
1 tablespoon Liquid bentonite clay
1 teaspoon psyllium husk (powdered)
8oz of water
Procedure
Make a mixture of the bentonite clay liquid and psyllium powder. Add 8oz of water and mix well by shaking.
Drink the mixture immediately
Drink another 8oz of water afterwards. Remember to take the mixture an hour before your meals. An easy schedule is taking it first thing in the morning and last thing at night.
The reason you must take a lot of water upon consumption of bentonite clay is that, the clay absorbs a lot of water from your body and you will therefore need to maintain he required water levels in your body after consuming the clay.
The reason you are asked to take the clay mixture before your meals is because the aim is to make you fuller so that you eat less food compared to your usual. Within an hour before your meals, the clay will have had enough time to absorb water from your system and create bulkiness, or rather a state of fullness.
Bentonite clay weight loss wrap
You can make a bentonite clay body wrap that is aimed at losing weight. You can refer it to as a slimming bentonite clay body wrap. A clay body wraps involves applying the bentonite clay on your body then wrapping your body in plastic after which you cover yourself with a blanket for about 20 minutes.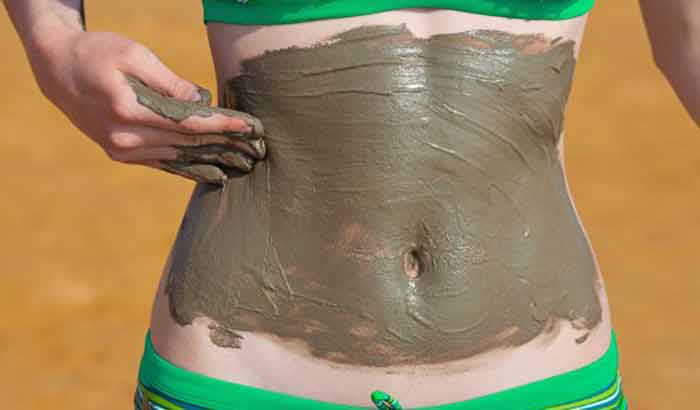 Sometimes, too much weight is explained by accumulation of too many toxins in your body. When wrapped on your body, bentonite clay pulls out toxins from your skin. In the end, your weight is reduced.[3]
There are several things you need to know before using the clay body wrap method for weight loss;
You should never cover your chest. When ding the wrap, you are advised to wear a bikini. You are required to wrap a cotton cloth upwards when wrapping your butt.
Before you smear the wrap on your body, place a plastic sheet on the position of your feet so that no dirt drips on the floor. It could turn out to be very messy if you are not careful.
You are required to use the wrap one day each week for about six weeks. Consistency is important for effective results.
Before doing the clay wrap, take a warm shower so that your body s exfoliated. The dead skin is gotten rid of leaving your skin pores open and hence making the detoxification work of the clay easier.
After the procedure take a warm shower so that you can stimulate removal of the toxins.
Bentonite Clay Cleanse diet
You can eat bentonite clay with an aim of losing weight.  Bentonite clay when eaten makes you fuller and you therefore say for long before taking your next meal. Weight-Loss-Center.net explains that eating bentonite clay is one way of promoting weight loss.
You can add some clay liquid to your meals, just a small amount for each meal. Alternatively, you can make a mixture of clay and some water. You are required to add 1 teaspoon of bentonite clay to your glass of water. Always eat or drink clay on an empty stomach so as to improve its effectiveness.
Bentonite Clay Weight Loss Reviews and Testimonials
Several people who have tried bentonite clay had the following to say about its effectiveness in weight loss;
Steve, November 2008
Steve explains that he used bentonite clay for some months and experienced weight loss which is not something he expected. However, he says that the weight loss was consistent even though it caught him unprepared for it. In addition to that, he states that he used to take 1 tablespoon f bentonite clay that is hydrated.
Janet, November 12, 2008
Janet backs Steve up by explaining that, although she intended to use the bentonite clay as a bowel cleanse, she ended up losing weight as well.  She explained that, she could not eat after taking the clay and this explains why she ended up losing weight.
What Celebrities say
Zoe Kravitz
Kravitz, an actress aged 25 years praises bentonite clay saying that this clay not only cleanses your body but also fills your stomach up. [4]
Salma Hayek is as well known to have used bentonite clay for the purpose of detoxification and slimming.[5]
[1] http://www.herbnclay.com/blog/bentonite-clay-weight-loss-secret-of-hollywood-celebs-and-health-experts/
[2] https://hollywoodhomestead.com/bentonite-clay-detox-baths/
[3] https://durablehealth.net/bentonite-clay/bentonite-clay-uses-wrap-weight-loss-skin-internal-use/
[4] http://www.medicaldaily.com/drinking-clay-lose-20-pounds-zoe-kravitz-does-cleanse-play-anorexic-road-within-289224
[5] http://www.firstforwomen.com/posts/bentonite-clay-benefits-133508/photos/gwyneth-paltrow-soy-252071